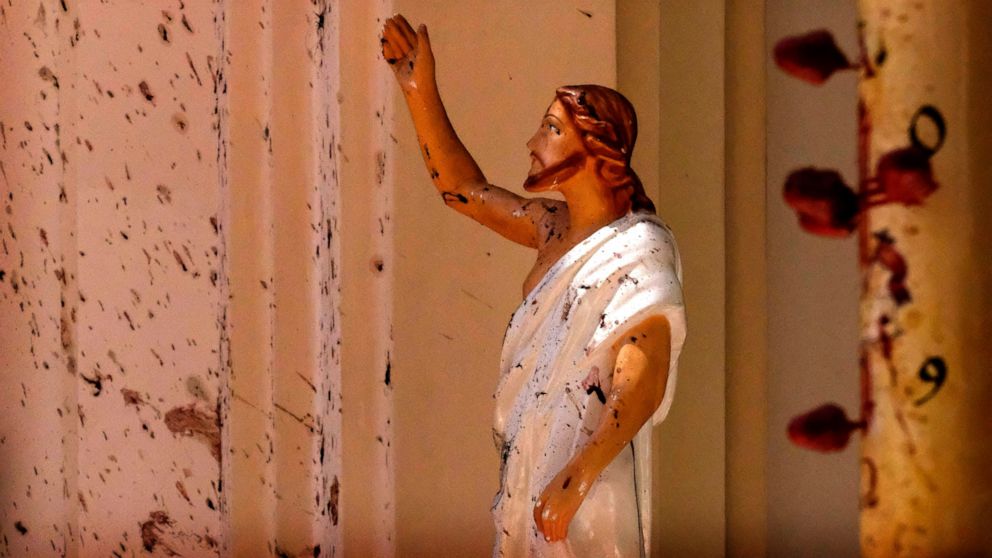 Jesus said, "I am the resurrection and the life. Whoever believes in me, though he die, yet shall he live." (John 11:25)
Yesterday, as people around the world gathered to celebrate the resurrection of Jesus, terrorists attacked three churches in Sri Lanka, killing nearly 300 and injuring over 500. [source]
The irony of the situation is profound: The goal of terrorism is to incite fear by taking lives, but they carried out their attacks on the day when Christians revel in the fact that we can live without fear because of the hope that we have in eternal life.
What Jesus' resurrection means for Christians, is that not only did Jesus die to forgive our sins, but he rose from the grave to conquer over death forever, so that we can have eternal life.
1 Corinthians 15 tells us that Jesus is the "first fruits" of those who are going to be resurrected to eternal life, and because that is true, death has lost its sting! Death will not have the final word.
As a result of this great truth, we who have this hope of eternal lives are free to live without fear. We are free to be courageous and generous, because we have nothing to lose – and the greatest gain is already ours!
Paul the Apostle put it this way: "If the dead are not raised, then we should just eat and drink for tomorrow we die." (1 Corinthians 15:32) The idea is that, if this life is all we've got, then it would make sense for us to be selfish and short-sighted with the time we've got, since this is all we have. However, if Jesus did indeed rise from the dead, and we will too – then "to live is Christ, and to die is gain!" (Philippians 1:21)
If you have the hope of eternal life, then this life isn't as good as it will ever get for you, rather, this life is as bad as it will ever be for you. If you know that you've got a thousand, million, billion years ahead of you, in which you will experience joy, security, adventure and love, then you are truly free to use the little window of time you've got here on Earth in the service of others, and in the service of God.
If you have the hope of eternal life, you are free to love sacrificially, and to give without holding back!
In other words: Jesus' resurrection makes us brave, because it gives us hope.
Jesus' disciples who saw him after his resurrection were so transformed by it, that they went from being timid and fearful to being bold, to the point where they came out of hiding and publicly proclaimed their faith, unwaveringly – even in the face of violence towards them and their families. As Paul says in Acts 13:31, they became "witnesses to the people"; rather than fearing for their lives, they boldly carried out a mission.
Our hearts break, and our prayers go out for those who are suffering from injuries, as well as for the families who were affected by this horrible act of violence. Our hearts ache as we look around and see the brokenness in the world, manifesting itself in hatred and violence. But as Christians, we must refuse to live in fear.
Instead, we set our hearts and minds all the more on the fact that we are pilgrims in this world, and our purpose here is not comfort or security. The time for comfort and security will come – fully and forever! But our time here on Earth is to be dedicated to courageously doing the will of God and carrying out His mission in the world, to bring to others the love of God and the good news of Jesus: the light of the world, who conquered death, and through whom we can have eternal life.