The video of NFL running back Ray Rice knocking his fiancé out cold in an elevator led to him being indefinitely banned from the NFL. The response of the NFL has been taken by some as harsh, considering that Rice's fiancé (now wife) has forgiven him – and also because other players who have committed domestic violence, but were not caught on video, are still playing in the league every Sunday.
In response to this, here is an article from the CNN belief blog discussing how Christians should respond to domestic violence.
CNN Belief Blog
Opinion by Russell D. Moore, special to CNN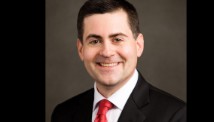 (CNN) — The country collectively winced as we watched an NFL running back punch his fiancee in the face on an elevator, captured by security video.
The horror in the country crossed all the usual ideological and political divisions. Consciences intuitively knew this was wrong and shocking.
The video brought to light for many Americans what every church and religious institution in America must deal with on an ongoing basis: violence against women.
As a Christian, I believe it's important to see this issue through the dual lenses of both the responsibility of the state and of the church.
The state, and the larger culture, has a responsibility to work against such violence. The Scripture says that the state is delegated a "sword" of justice to be used against "evildoers" (Roman 13:4). That clearly applies in these horrifying cases.
Often, men…
View original post 803 more words